Inclusions:

1. English Speaking Guide
2. Transportation
3. Admission Ticket
4. Hotel Pick Up Service


Exclusions:

1. Lunch
2. Hotel Sending Service


Cancellation Policy:

All cancellations must be made via email or telephone and cancellation must be done with our written notice.

1. One day before: 20 % As you Paid
2. After 18:00 P.M The day before the tour date : 100% cancel charge.
3. On Tour Day: 100 % As you Gurranted

Additional Info:
Safety:

100% safe. All transactions done securely.

Vouchers & Confirmation:

Immediately after submitting your reservation you will receive a receipt of booking by email. Within 48 hours (often on the very same day!) you will receive a voucher confirming all details.

Voucher Info:

You must present a paper voucher for this tour. We will email a link to access and print your voucher at the Lead Travelers email address.
NLL (Northern Limit Line)
'Korea' which is the only divided country!!!
A thrilling historical place to visit where South Korea and North Korea is confronted for 24 hours!
Try out this trip which will leave you feeling in suspense throughout the silent and peaceful atmosphere.
Choice No. 1 tour! NLL tour is one of the most unique sights seeing among foreigners!!
As the NLL is a sea border line formed after the Korean War Armistice, the distance between South and North Korea is only 1km~1.5km. Therefore, tourists can watch North Korea shrouded in mystery cross the river in details. They can see its shape of house, its agrarian society, and one side of its economic activity, while they visit the military alert site that South and North Korea stand face to face in reality. This line is a national border on the Western Sea, which extends from Gangwhado Island to the five islands in the Western Sea. Nevertheless the NLL is set through the agreement and North Korea does not accept it. They designate their own NLL, which causes constant problems.
The Northern Limit line is made after an armistice agreement which took place July 27, 1953. The border of the west coast lines up from Ganghwado to the five northwestern islands.
After the Northern Limit line was made, North Korea didn't accept it and frictions between the two Korea occurred. North Korea then designated a northern limit line themselves and to replace the line many fights had occurred. NLL is a threatening place where many conflicts between the South and North Korea have occurred such as Yeonpyeong Naval battle, Cheonan Ship explosion incident, and others.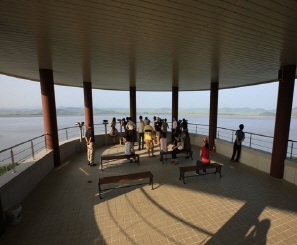 Pyeongwha (Peace) Observatory
Pyeongwha Observatory was established in September, 2008 within the Civilian Control Line where the northern most area in Gangwha city. This is the only place in the Republic of Korea where you can see lands and lifestyle of local residents in North Korea. At the outdoor observetory, a high performance telescope is installed. You can see and experence the daily life of North Korean such as housings, farm villages, and schools vividly. Also many exhibits allow you to understand the situations in North Korea, which are displayed as well, you will understand North Korea the most in this location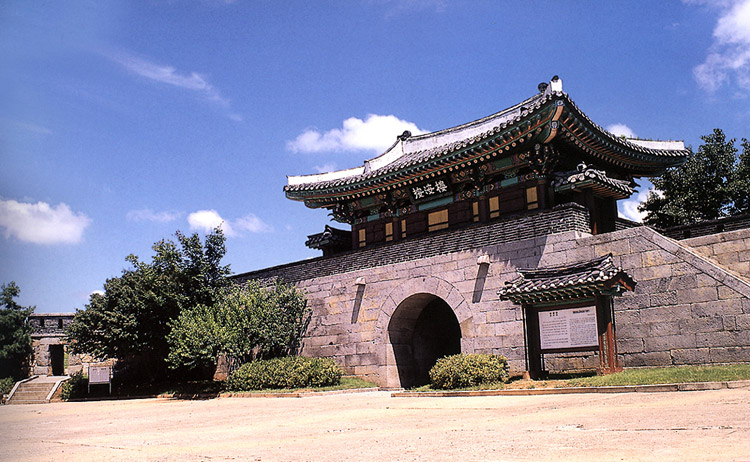 Gwangsungbo Fortress
Gwangsungbo Fortress is one of the twelve fortress in Ganghwado. About 12,300 people are involved in the construction, and it was completed in 40 days. In the history of Korea, during the Goryeo Dynasty, this fortress was established in order to protect themselves against invasions by Genghis Khan from Mongolia after the capital city had changed to Gangwhado. It is a long fortress made of rocks and soils along the channels. During SinMiYangYo Invasion, whereas Korea and America fought each others, it was the most ferocious battle during the war.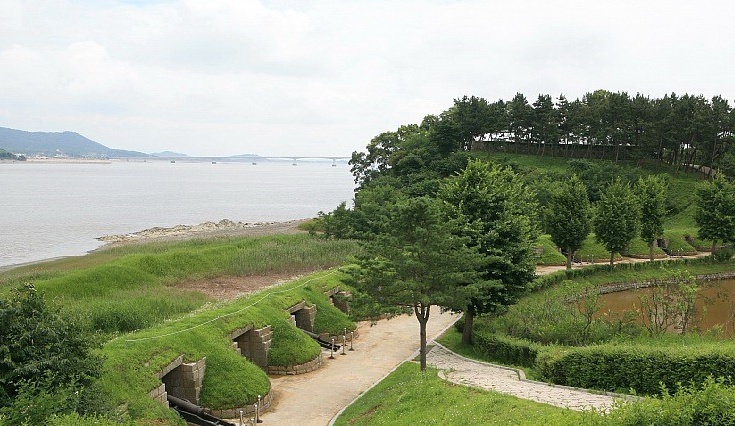 Deokjinjin Fortress
When the Roman Catholic began to be introduced in Korea, Regent Heungseon Daewongoon put an extreme supression and slaughtered belivers. It became a trigger for the French Army to invade Korea and a war began. This place was a geographical strategic point in regards to take over the war, Korea won one time during the war over the French Armada.